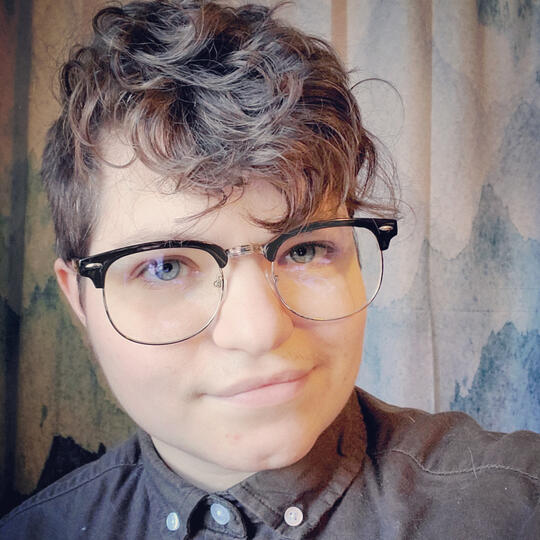 SMOTE
---
Librarian, Artist, & TeA Lover
About
Smote currently holds a Masters in Library and Information Science from Syracuse University. Born and raised in Kent, Ohio, they attended Kent State University, graduating in 2015 with their Bachelor of Fine Arts in Printmaking and Bachelor of Arts in Visual Communication Design. During this period, Smote had been working at the Kent State University Library and the Student Multimedia Studio and discovered they absolutely loved the atmosphere, the challenges presented, and the library culture.

Smote currently is the Librarian at the LGBT Center of Raleigh Library, the Library Assistant at the Perry Health Sciences Library, and does pro-bono design work for the Michael "Mickey" Soroka Scholarship Foundation. They continue to create as well, teaching papermaking classes at NC State Crafts Center and the NC Museum of Art and taking on custom client commissions in addition to personal work.
---
Tea Time
One of Smote's main passions is tea! With over 200 different types of tea in their collection, it comes as no surprise that they used their extensive tea collection as a way to play with database structure and spreadsheet functionality. If you're interested in seeing their current collection, pop on over to their Tea Time Database to check out what's brewing!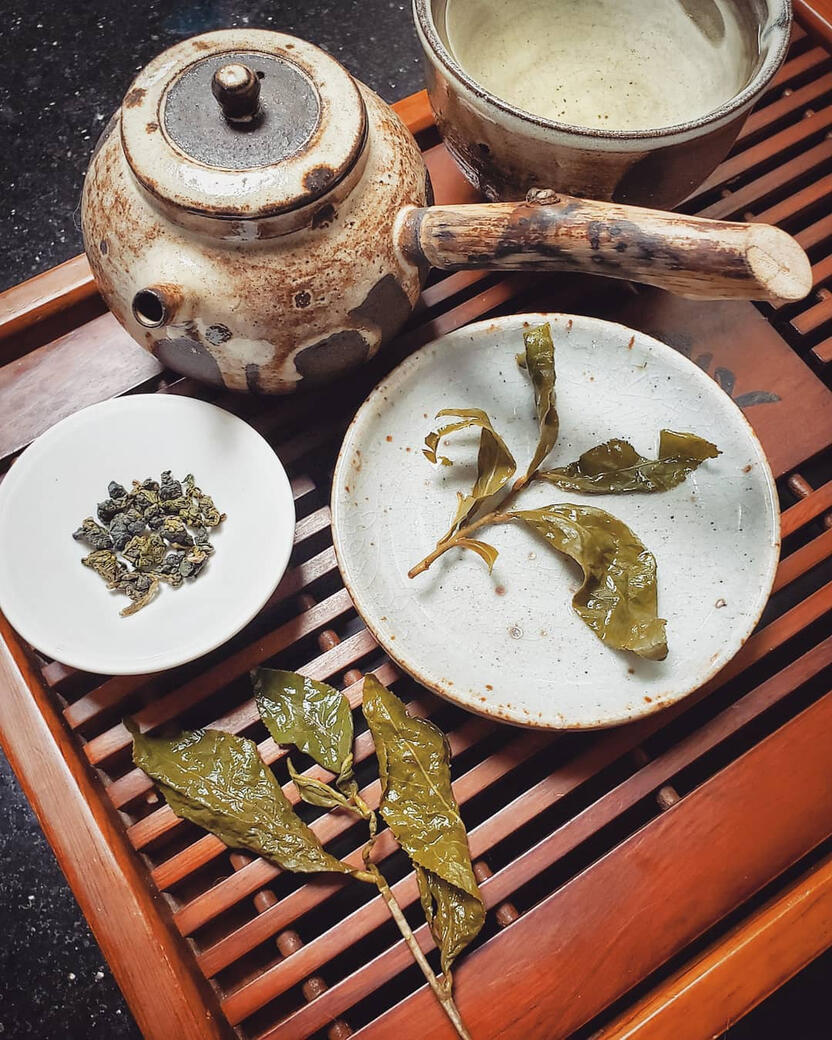 A beautiful Taiwanese rolled oolong.
Enjoying a shou puer stuffed tangerine.
Librarian
MSLIS - 2020
School of Information Science
Syracuse University
---
Current Work
Librarian, LGBT Center of Raleigh Library (Raleigh, NC) - June 2017 - PresentLibrary Technical Assistant, Perry Health Sciences Library, Wake Technical Community College (Raleigh, NC) - April 2018 - Present
Past Positions
Graduate Assistant, Bird Library, Syracuse University (Syracuse, NY) - May 2016 - May 2017Circulation Clerk, Fayetteville Free Library (Fayetteville, NY) - January 2017 - May 2017Stacks Supervisor, University Libraries, Kent State University (Kent, OH) - August 2012 - August 2015, (Student Assistant - May 2008 - August 2008, August 2009 - August 2012)Lab Consultant, Student Multimedia Studio, Kent State University (Kent, OH) - January 2013 – August 2015
Artist
---

Smote was born in Kent, Ohio in 1989. They received a Bachelor of Fine Arts in Printmaking, a Bachelor of Arts in Visual Communication Design, and a minor in Photo-Illustration from Kent State University in 2015. Over the summer of 2015 Smote was awarded a two week residency at Zygote press and stayed on after to help the shop as an intern and as a private tutor. Additionally, they were invited to and participated in the 2015 Boston Mills ArtFest. In 2015 they moved to New York and began attending Syracuse University where they worked on the creation of the 2016 Salt City Dozen juried portfolio and accompanying website, printed under Art Werger and Koichi Yamamoto with Lake Effect Editions, worked as a monitor in the print studio and fabrication lab, and assisted with teaching multiple printmaking courses.

Smote's work has been shown in a number of galleries and exhibitions including Baton Rouge Gallery, Summit Artspace Gallery, the GAR Foundation, ASM International, and at Zygote Press. Their work has been published in The Hand Magazine, the artist collective, Ghostbook, and the charity artbook, COLORS Project and has been purchased by both private collectors and public institutions. They continue to teach both papermaking and printmaking as both a private and public instructor.
---
Statement

Science and technology have always had a profound impact on my life and continue to be the foundation of my artwork today. The systems and methodologies in my work have been drawn from my previous studies in biology, industrial and graphic design, and animation. I focus on the process of deconstructing both familiar and unfamiliar elements and distorting them into something new and unexpected. By employing non-traditional printing processes as well as the use of sculptural prints and installations I examine the relationship between the viewer and the work, creating an experience where two disparate elements come together as one.

My pieces do not always reference recognizable forms, but nevertheless do represent small segments of the world around us. I apply the use of representative elements in combination with abstraction to strike a balance between my intent and the viewer's interpretation to elicit a visceral response to the subject, material, and display.

For my own work, I am creating things that function as both a reflection on my experiences and as a coping mechanism through which I have been able to manage intense emotional experiences. The artworks that I share invite the viewer to contemplate how their own experiences can relate to other's experiences and, in some cases, might offer the viewer a sense of relief or closure. I am looking for my works to challenge the audience's perceptions as well as become therapeutic to those who have lived through similar experiences.